With most of year spent in isolation and in lockdown, we can finally be free and meet friends and family and this could not have happened at a better time. With just a few days to go Diwali seems to have come rather quickly this year. If you are unsure what to wear or have not had the time to shop, here are a few ideas to get you going. This year it is all about being creative with what you have in your wardrobe or get your hands on quickly. We at Arya's boutique have fallen for the eternal saree to inspire and guide us this festive season. This is a one size fits all type of a garment that can be worn and styled in numerous ways. So this Diwali try some of these styles.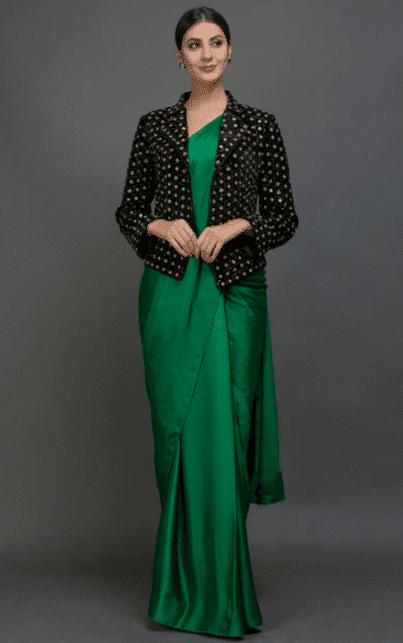 Blazer: Now we all have a few work blazers lying around gathering dust this year. Why not bring them out and pair it with one of our lovely Sarees to give you a modern look? Choose a plain solid coloured blazer to pair with a printed/ jacquard saree or vice versa. opt for a modern sleek hair do to further accentuate the look and keep the accessories to a minimum. This style is sure to leave others around you start struck.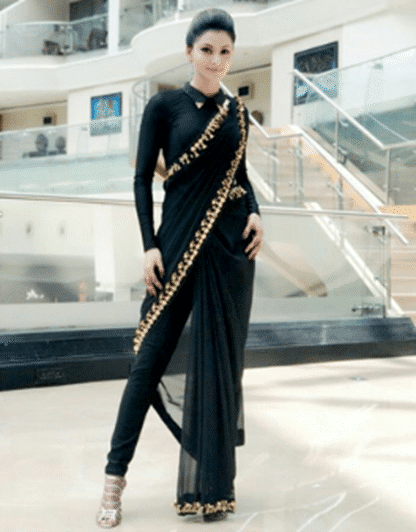 Indo-western drape: Continuing with the old meets new trend why not try a new way to drape that saree to give a modern twist. Bring out the leggings/ pants (something that is more fitted and do a half drape with a traditional saree to a stylish look. Combine this with a t-shirt rather than a blouse to make it sassy.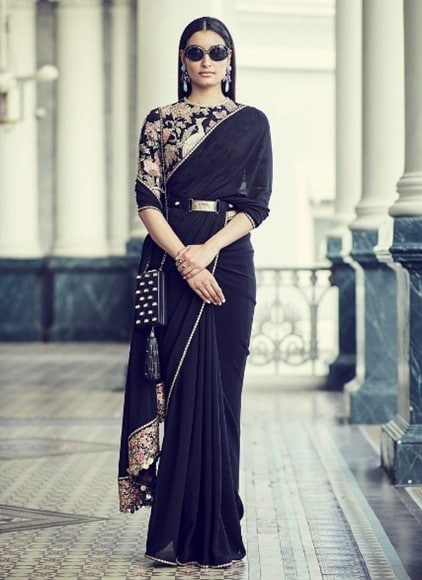 Belted Sarees: A contemporary drape for the fashionable women of today. Nouvelle saree outfits sealed together with a bold belt lend a generous serving of vogue to the gorgeous traditional ensemble. To achieve the perfect balance of allure and a la mode, combine a bedazzling set of earrings and classy pumps and you are set to turn heads.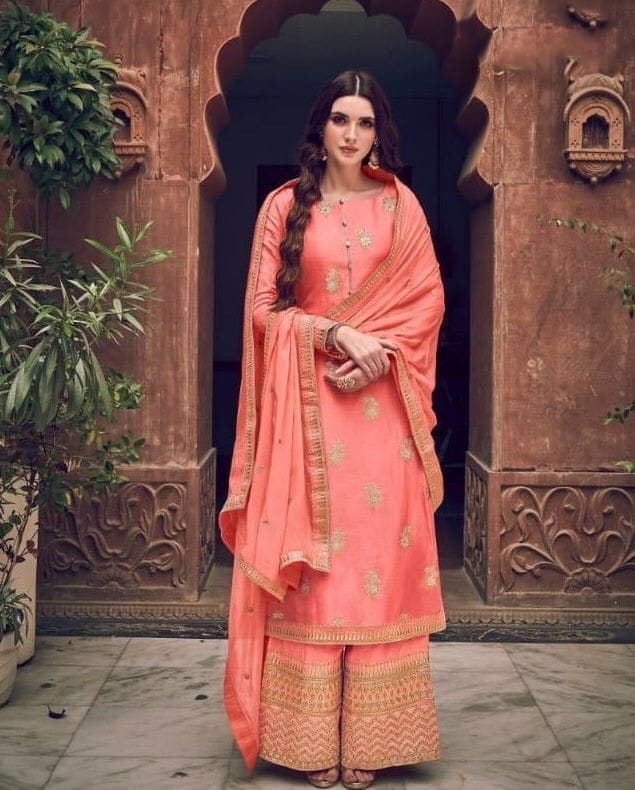 Shararas and Gararas: the preferred styles of the nawabs, this style of dress has made a comeback and is one to add to your wardrobe. Go traditional with a Kameez paired with a Gharara or spruce it up with a crop top. Pastel shades like rose gold, peach, purple, lime green and blue are very much in and are perfect for Diwali as they don't look too heavy. To buy your Sharara look no further.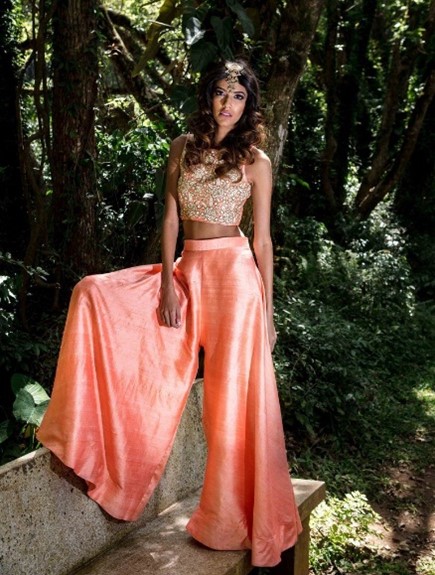 Lehengas/ skirts/ palazzo: You are sure to have a lehenga or skirt that has not seen the light of day in a while. Custom made for the woman of today, this perennial pair is sure to grab some enticed eyeballs. Couple an embellished crop top that accentuates your midriff with a flowy palazzo, Lehenga or skirt for an extra dose of the trend. To seal the deal, accessorize with some beach waves and dark eyes while keeping the jewellery bare minimum.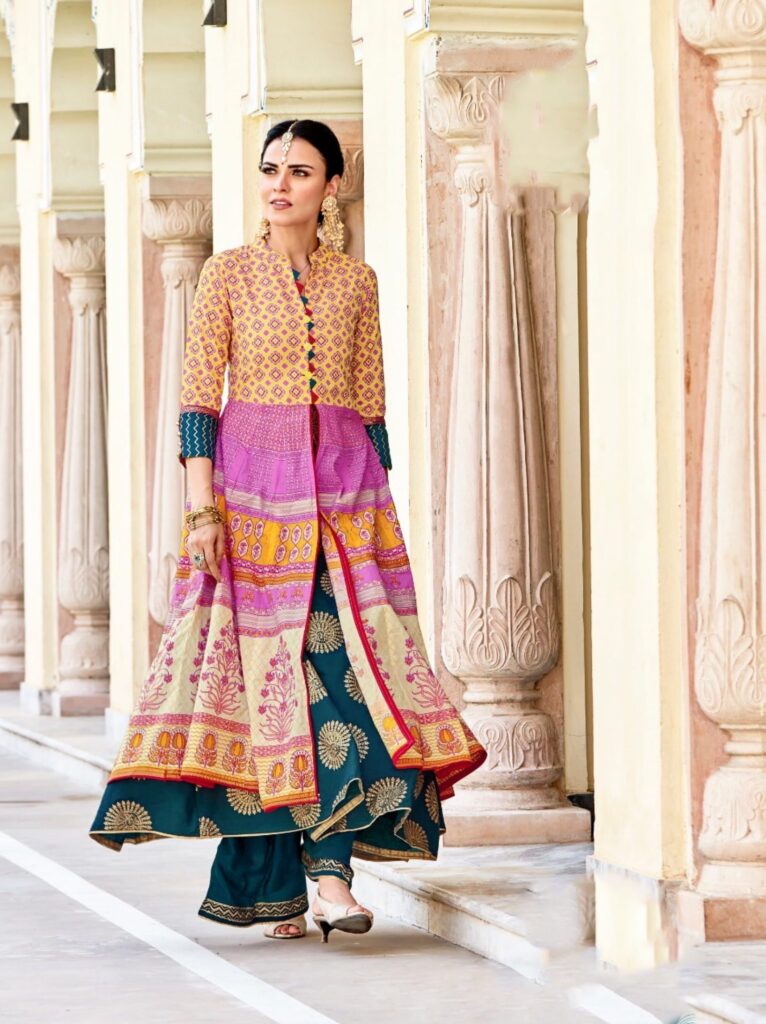 Kurti/ long dresses: Effortlessly chic with the correct blend of ethnic and western, the Kurti Dress has been a blessing for all those of us who want to retain our roots but refuse to deviate from comfort. For an additional dash of hipster, throw in a pair of white sneakers into the mix and you are all set to win rounds and hearts in equal measure at your next card party.
In conclusion here are 6 styles that you can put together with ease requiring minimal purchase. Not to mention reusing those old gems in your wardrobe and giving them a new life. These styles are sure to be a hit this season, why don't you try one and see how you go?