There is a growing demand for Indo-western outfits, with women looking for outfits that can be worn from daytime to night. It's just a matter of time before local Indian stores start offering exciting new items. Here are some of the most fashionable cultural clothing trends for this season. Insightful and charming, these dresses can be worn to the office, to a party, to a picnic, or even to a night out. Check 'em out!
Style yourself in an Indo-western ensemble today. Indian fusion gowns have become fashionable for cocktail parties, Diwali get-togethers and even New year eve events. Indo-Western outfits are not only loved by women, but also young girls. Combining western and Indian clothing is an exciting way to express your style. Here are some tips on the Indo-Western costume.
We explore how you can mix and match Indian dresses in Australia so you can put together a festive look!
●  'Peppy peplums' – Peplum top – lehenga
Lehengas with peplum tops are an interesting way to spice up your attire for any occasion this season. Given the versatility of this outfit, it can be worn with simple and minimal adornment. To really take it to the next level you can add a statement choker or earrings to elevate the look.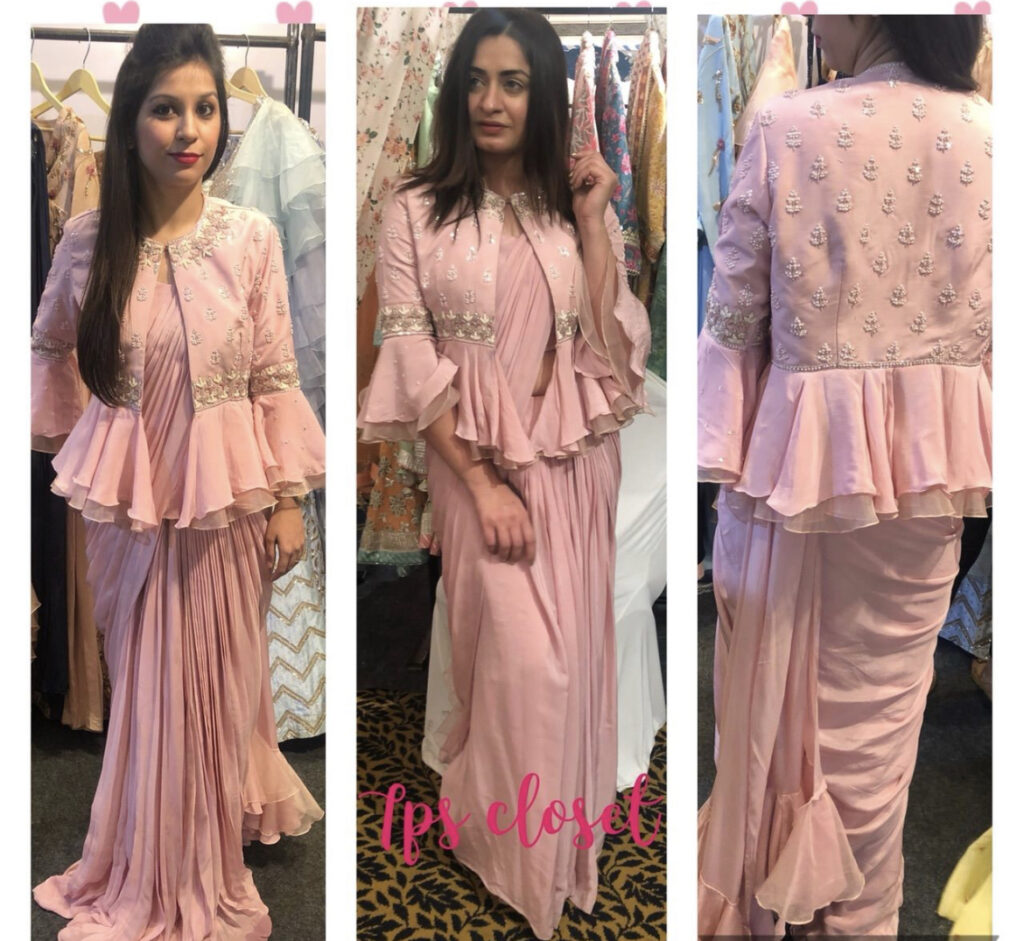 ●  'Belted' Sarees
Using the indo-western trend, you can create a wide range of different appearances from the humble saree. Opt for a traditional saree and add a touch of panache with a belt. You can add a simple black belt or go crazy with an embroidered piece. As a final touch, add matching jhumkas to the ensemble.

●  Crop it up!! – Cropped palazzo pants with a floor-length jacket
If you want to stand out, wear a crop top, palazzo trousers, and a jacket. Both the crop top and the palazzo come in a variety of colours. Pair these Indian boutique dresses with a long, contrast jacket for an Indo-fusion festive look. For a summer look, you may also wear a chiffon or georgette jacket to keep cool. Add a long pendant and high-heels to complete the look.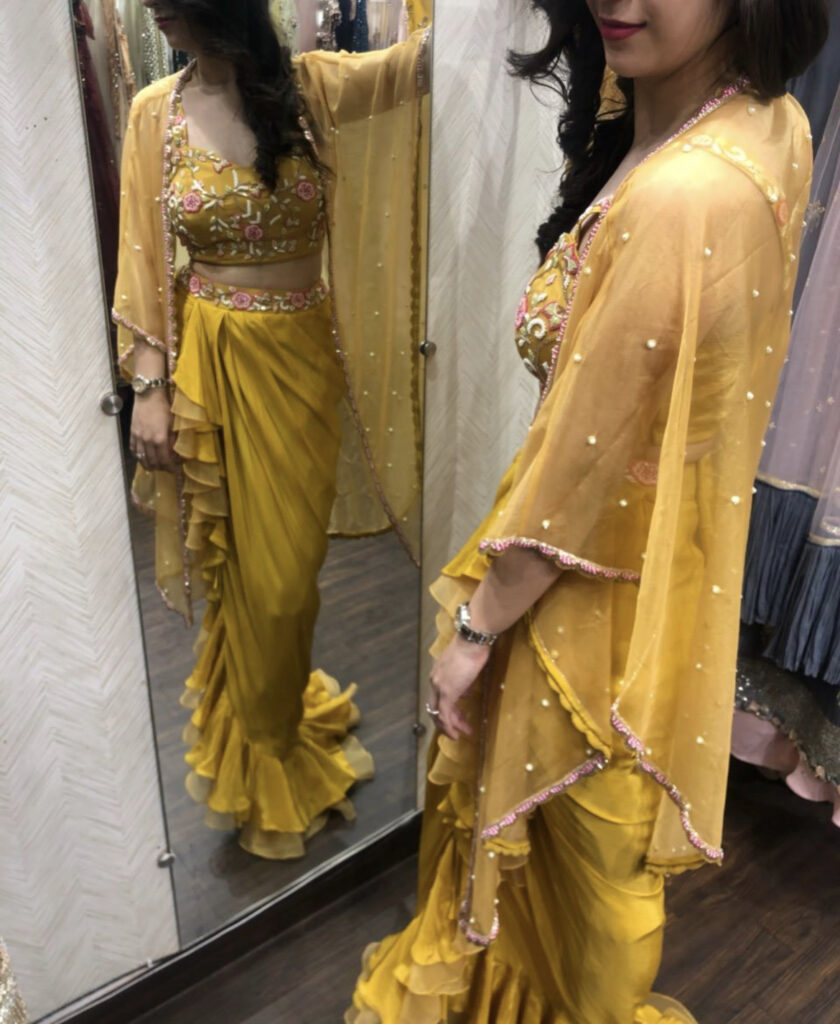 ●  A 'shirty-affair' – Lehenga with a shirt
Indo-fusion clothing is becoming more fashionable when it comes to 'teen-patti' nights or festive cocktail parties. Since shirt tops are now in style with lehengas, go for one. To dress up for any upcoming festive occasion, you'll probably want to wear one teamed with an unadorned shirt top with an embroidered lehenga. And balance the fusion ensemble with chunky accessories. 
●  'Cape- corner' – Dhoti pants with an embroidered cape.
Dhoti pants may be dressed up with a short shirt and cape jacket for a more modern look. Incorporate this fashion trend into your festive party attire! Aside from that, many Bollywood stars are obliged to dress in this manner. Recently, we've seen famous models wearing cape-style dresses on several runways and at fashion events. Pair your Banarasi/Brocade silk saree with a shirt for an Indo-fusion look.
●  'Drape it well' – Heavy silk saree with a shirt
Want to give your outfit the Indian-folk vibe? Try the following style. Any silk saree can be worn with a shirt if the shirt is white. A long pendant can be worn as an accent to draw attention to a specific area of the body. Women must have a white shirt and saree combination in their wardrobes if they want to be the 'festive cynosure' this season.
Wrapping-up
Indo-fusion costume designs for women, as discussed above, are some of the best for this season. For instance, you might try-out adorning this kind of fusion wear. Adorning Indian dresses with a western twist will allow you to strike a high glamour-quotient! Additionally, you may create various styles based on your tastes and comfort level by adding in-vogue fashion accessories. Make sure you pick a fabric and colour palette that is suitable for your event. As, when you wear it with confidence, you will always look amazing.